And the answer is…
I met Mike Portnoy at the Neal Morse Band's Great Adventour show outside of Chicago. I have one of his drumsticks from those sessions in my Dining Room. Mike liked the post where I wrote about this on FB!
I met Neal Morse at that same show.
I saw Stephen Lawhead at WindyCon in 1981. He was there in support of his Dream Thief novel. I have an autographed copy somewhere.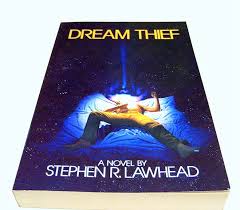 Last, but not least, I was in an elevator in a hotel by the river in St. Louis. The doors opened in the lobby and Debby Harry and three very large bodyguards were waiting to board. The kids with me had no idea who she was. I played it cool, like I wasn't totally fanboying in my head.
Therefore, the celeb I've never met nor been near is…
John Petrucci, guitarist for Dream Theater.